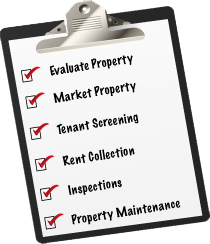 Our Approach is Proactive not just responsive….
Pat Garrett, Realtors Property Management Services offer residential leasing and property management of single family homes and duplexes in Lubbock. All Pat Garrett, Realtors leasing agents hold a Texas real estate license as required by State law and membership in the National, Texas and Lubbock Association of Realtors. Owners of residential investment property can select from several levels of services offered by Pat Garrett, Realtors Property Management.
Pat Garrett, Realtors manages over 220 properties across the Lubbock area. Our management staff has over 90 years of combined experience. We have been an active member of the Lubbock Apartment Association for 40 years.

Full Service Contract
Our full service contract includes property make ready services, marketing the property for lease using various web sites, print media and yard signs, tenant screening for credit quality and criminal background check, completing the lease agreement with all addenda, rent collection, handling all maintenance and repair calls, monthly statements accounting for all funds, move out processes and security deposit accounting. Rent proceeds are automatically deposited to the owners account. When necessary, we handle the eviction and collection processes. The property owner pays a leasing fee and a monthly fee based on a percentage of the monthly rent rate. Fees are negotiable and based on a number of factors.
Our licensed agents stay updated on all applicable tenant landlord laws. Security Deposits are held in the company's trust account for safe keeping, and upon the expiration of a Lease, tenants receive a full accounting in accordance with the Texas Property Code.
Rent and other fees can be paid on-line using our PayLease portal. Residents can use a credit card or electronic check, making rent payments easy and convenient. With over 90 years of combined experience we can handle anything in the property management arena. Please call our office at 806-795-0611 to set up a free consultation to discuss your needs and our services.
Property Management FAQ's
Certifications & Recognitions
Licensed Texas Broker
Experienced in Property Management since 1940
Member of the National Apartment Association
Member of the Texas Association of Realtors
BBB Accredited since 1970
References available upon request