Real Estate and Property Management
Pat Garrett, Realtors has been family owned and operated since 1940, providing the communities of West Texas superior service in all areas of the real estate industry. Our associates have helped thousands of families make an informed decision on selecting the best property for each person's individual needs. Whether you are looking to lease, buy, sell or have a property you own managed, we can assist you.
We provide a complete real estate service that can guide you through the buying, selling, leasing, and property management process,taking the time to make sure you understand every step of the transaction. We are absolutely committed to fulfilling your needs with the highest level of professionalism, expertise and service. Our commitment to your satisfaction is the foundation from which a solid business relationship is built.
We realize that people do business with people they trust. We are interested in what is best for you and your family, the client, and are committed to establishing a long-term relationship based on trust. We pride ourselves on being knowledgeable and staying current with changes in the industry that will affect the success of your real estate transaction.
Please take this opportunity to investigate our site. We have incredible information and resources for you to take advantage of. You will find our property search tools helpful, our listings current and up to date, and our on line service section to be easy and user friendly. Once the relationship is built, it doesn't stop there; we also have great tenant and resident information and resources.
About Pat Garrett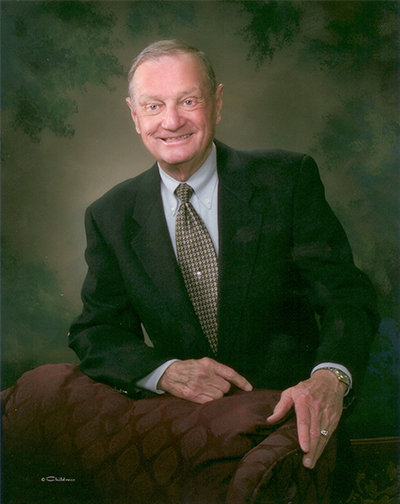 The Company was established by Porter Garrett in 1940 as an insurance company. Pat joined his father in the 50's adding the real estate industry to the business. The insurance portion was eventually dropped as the real estate side of the company grew.
Pat Garrett grew the company to become one of the oldest, most recognized locally owned real estate companies in Lubbock. Pat Garrett was well know for his honesty and integrity. Something we strive for still today. Pat Garrett passed away in 2005, leaving the legacy to be carried on.
The company is still family owned and run today. His daughter, Karleen Garrett Boyd is the acting broker and Pat's grandson, Chad McDougal handles the property management side of the business. Pat's granddaughter, Becky Buchanan is a licensed realtor as well.
Allow us to assist you in any of your real estate needs and show you what we can do for you.